There are no words that can honestly and truthfully justify the fabulousness of this day. It starts with a couple who are not only ridiculously easy to be around, to laugh with and to photograph but whose love is so beautiful that I kept finding myself just watching them and smiling to myself…I must have looked seriously odd! (Moreso even than usual! 🙂  Honestly, someone, somewhere, once said: I crave a love so deep that it makes the ocean jealous. I can only assume that they must have witnessed Jessie and Brad together.
From the far away shores of Australia, Jessie and Brad planned their nuptials whilst involving family and friends from the other side of the world. Most couples would shy away from planning a day so many miles away but it was clear that it was important for Jessie to get back to her roots and marry near where she grew up. Jessie's mother took on the great job of arranging all that she could for them and I must say, did an astounding job!! The flowers, cake, head-dresses and stationary…everywhere I looked there were simply gorgeous touches.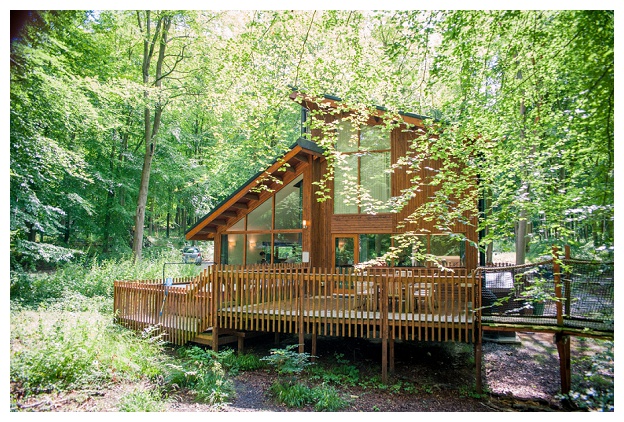 The preparations, on the morning of the big day, took place against the backdrop of Blackwood Forest. The log-cabins were full of the sounds of excitement; laughter filled the air and amidst the dishing out of gifts and hugs, there were moments full of thoughtfulness, emotion and complete hysteria from the flower girls! Time ran away with us (as is so often the way!) and in no time at all Jessie and Brad made their way to Micheldever where they made their vows to one another at the church of St Mary The Virgin. The service was personalised with beautiful readings from Brad's sisters and Jessie's Grandmother and, alongside the hymns and prayers, there were wonderful moments of lightness and laughter…these always make lovely moments for a photographer!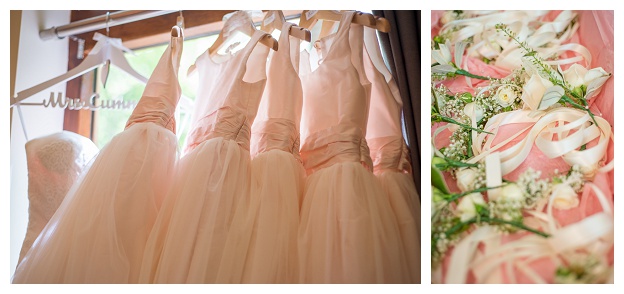 Following an incredible confetti exit from the church (you HAVE to check out their faces!) the celebrations moved to Wherwell Priory, a stunning country house between Winchester and Andover. The weather could not have been more perfect and, surrounded by peaceful grounds and parkland, Jessie and Brad's exquisitely decorated marquee provided the perfect venue for their stylish celebrations. I feel I should take this moment to also say a MASSIVE thank you to the bridal party who were great fun to spend time with and didn't bat an eyelid when I continually chased them for pictures…to Kimberley and Sophie, in particular, for being such kind and attentive bridesmaids to Jessie, when a bride has this kind of support and help my job becomes so easy!
As for Jessie and Brad, they are, without doubt, one of the most wonderful couples I've ever had the pleasure of working and becoming friends with. Judging by the outpouring of love for them from the guests on their big day, these guys clearly cherish their friends and family as much as they cherish one another and I feel so blessed to have been invited into their lives. Of course, they're absolutely stuck with me now as when a couple are this fun to photograph you don't let them go easily…the fact that they're living in Australia is only a very small issue! 🙂
A little shout out to the following suppliers:
Venue: Wherwell Priory, Wherwell, Hampshire
Catering: Mange 2 Events. (A huge thank you to Georgie Webb, I'm not sure we've ever been so well fed!)
Florist: Catherine Coombes
Hair & Make-Up: Gemma Sutton
Videography: Teardrop Films (I owe Matt a HUGE thank you for referring these guys to me!!!!
Stationary: Designed and made by Jessie & Brad
The Bride Wore: Panola Dress by Raffaele Cicuia
The Groom Wore: A custom made suit of his own design, by Oscar Hunt in Melbourne
Entertainment: Joe Singfield
Enjoy the images – I cannot tell you how excited I am to share these…. x