All this chilly wintry weather has made me pine for sunshine! Amongst designing albums, meeting couples and planning the year ahead I decided it was time to take a look back at some of last years wedding…and post a few blogs!
N.B  Please do not say I haven't warned you…this post is quite a long one…a very long one.   You might want to get a cuppa…and a biscuit?!  Also, if you make it to the end of the post, I probably owe you a drink (!) but you will be glad you did, it's worth seeing all of this wedding in all it's beauty. x
Rebecca and Matt have style..honestly…full on style, from the stationary and florals right through to the breathtaking dessert table (not to mention the gorgeous outfits!) this was one breathtakingly beautiful wedding!  It was a beautifully warm day and with sunlight pouring through the windows, The Wykeham Arms in Winchester was a great place for the Bride and Groom to get ready.  Becky and her Bridesmaids hid away in the gorgeous Annexe and, over the road, the chaps enjoyed a few drinks in the secluded garden…the perfect start to the day!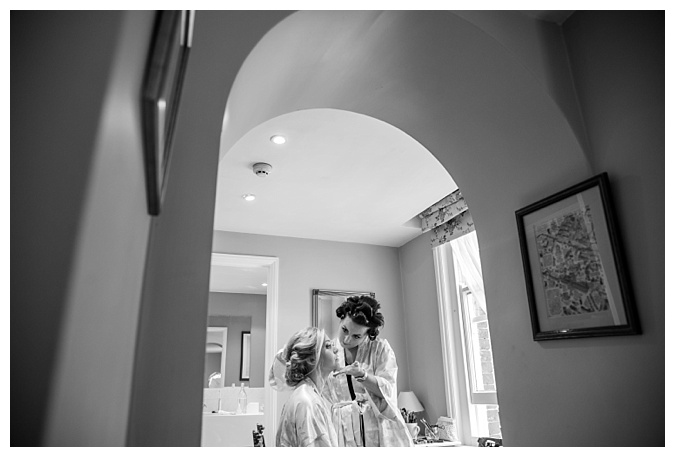 Amongst the getting ready chaos (that was surprisingly unchaotic!) and excitable chatter, Becky remained impossibly calm and relaxed, even when time ticked away and we found ourselves against the clock; she just took it all in her stride! I always love to see Brides being helped into their dresses and this was no exception – stepping into her stunning Caroline Castigliano gown, Becky absolutely shone.
Weddings at St Cross Church in Winchester are really quite special; there is something about the tranquil calm within the walled garden that really moved me…it really is beautiful.  The walls steeped in History and the drama of such a grand church…it's quite awe inspiring.  Following a moving and heartfelt ceremony with their nearest and dearest, within the walls of this amazing place, Becky and Matt headed out into the sunshine – as Husband and Wife (!) to endless embraces and lots of confetti!!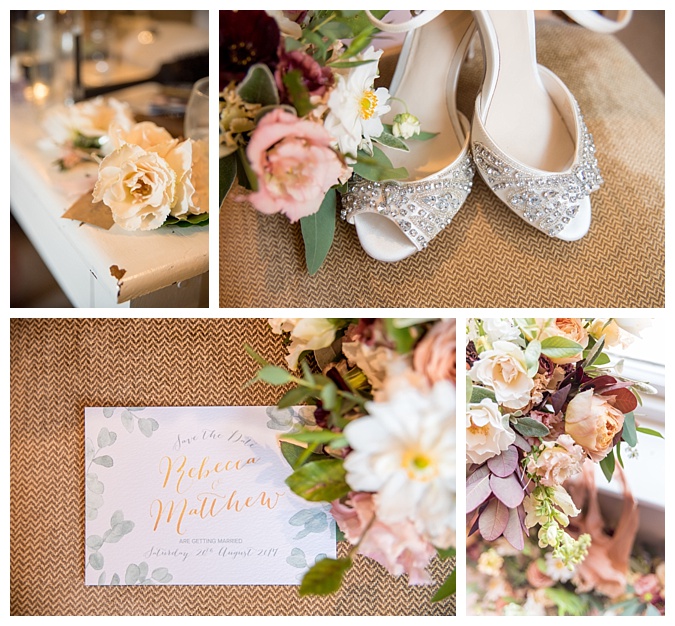 If you're on the hunt for a Wedding Venue in Winchester then Avington Park is definitely worth a visit!  It is honestly a treat to spend time in such a wonderful building set within such expansive grounds.  It was an absolute treat to work there again so soon after Maxine and Kevin's beautiful day (you can see their special day here…they too had a church ceremony but ended the day with a blessing by the river, it was really special.)
This day was full of sunshine, lawn games, ridiculously yummy puddings, incredibly beautiful florals and the company of some really wonderful people… there was no doubt about how loved Becky and Matt are as the room was just fit to bursting with joy…I think I grinned all day.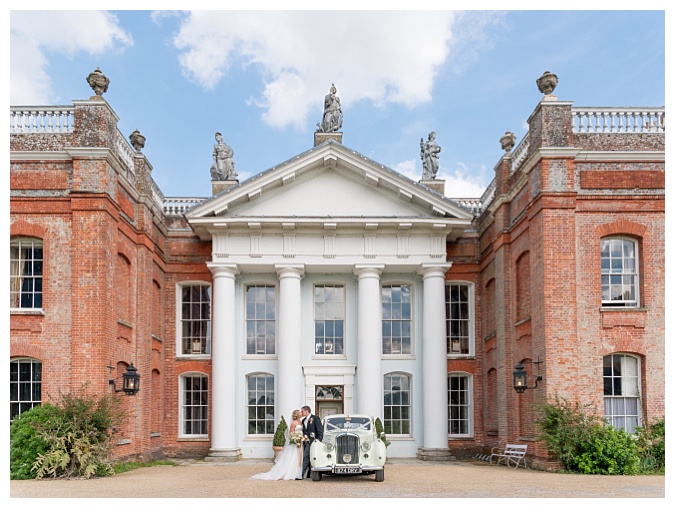 I know I'm late posting the blog but I am wishing this beautiful couple every happiness in the world in their married life together.  And all the luck in the world with the building work they are currently undertaking…'cos that's a test for any marriage!!! 😜 xxxx
Sidenote:  If you like what you see and you are either a featured supplier, someone who is getting married or a friend of someone getting married, please feel free to share this blog…it's the greatest compliment you can give!! x
Featured Suppliers:
Ceremony Venue: St Cross Church, Winchester
Wedding Reception Venue: Avington Park in Winchester
Florals: Jenni Bloom
Hair Styling: The Bridal Stylists
Stationary: Blush and Gold 
The Brides Dress & Belt: Caroline Castigliano, purchased from Exquisite Brides in Winchester
The Veil: Olivia the Wolf (Becky purchased via Etsy)
Hairpiece: Tannia Marras (Becky purchased Via Etsy)
The Grooms Attire: Suit & Waistcoat, Grooms Hire in Southampton
Cravats & Pocket Squares: The Cravat Company
Entertainment: The Sound Outs
The Cake: Reilly Cakes
Catering: Country Cuisine